Whether by land, sea or air, we cover all of your needs in Greece.
From simple car hire for a day, a week, or a month at every destination within our borders, to an elaborate private jet or to a convenient Helicopter, we have the expertise to get you where you want to go, at the exact time you want to be there! And, if time isn't a factor and you want to leisurely sail the seas, our yachting services are exceptional, and we cater from two to two hundred.
Renting a car will give you the independence and opportunity to have first-hand access to even more hidden treasures of Greece. When you hire a car and you do not hold a European Passport, you need to have International Driving license.
We, at Windmills Travel, will be glad to be able to arrange for your car hire at every location within the country. Pick-up and delivery is available just about everywhere, though charges may apply depending on location. Since rates vary by destination, as well, just let us know where you're heading, and we'll send you the current rate for the rental and any extras, if applicable.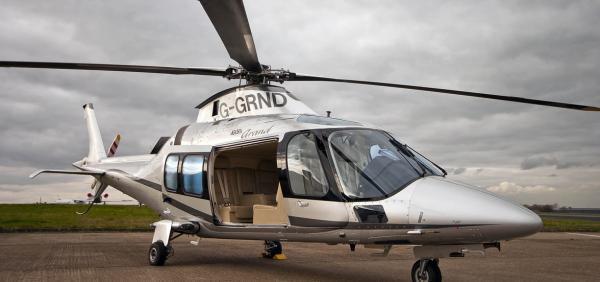 Chartering a Helicopter can be the convenient choice which saves both time and money, while providing first class service. Renting a helicopter is on private basis, so you will be flying alone with your company and not with strangers in the same craft.
Many times there are special offers between the islands so you do not have to pay for empty legs. The helicopter, as a means of transportation, offers unique advantages, as it combines safety, comfort and versatility. Passengers may be dropped off at specific points of destination (e.g. confined areas, rooftops). Taking all of the above into consideration, the helicopter has great advantages over all other means of transportation, especially in a country like Greece, which has hundreds of islands and a rugged mountainous terrain. Contact us and we will find out for you the best deal for your helicopter or plane ride.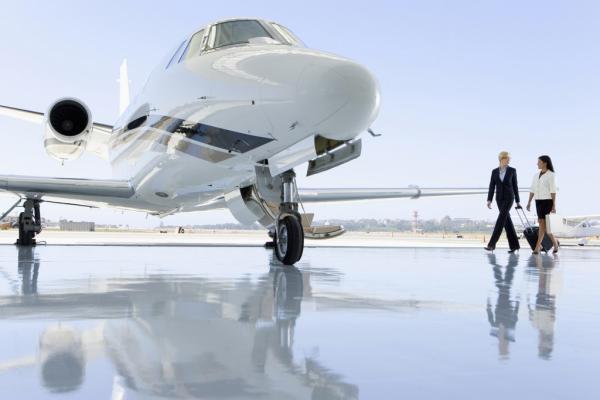 Chartering an aircraft is an option that you should check every time you travel, whether for business or pleasure. So often, you have to catch a plane, and no means of connecting transport is available. In this case, you may be obliged to charter a helicopter or a plane to get you there on time. Some other time you do not want to loose the sun and the beach for 5 or 6 hours so you can be at your vacation spot in half an hour. Main difference is that with the Jets we do need a minimum runway length plus an airport that is open at the time of landing.
It can be the convenient choice to hire a heli or a jet that saves you both time and money, while providing first-class service. 
Finding the right aircraft for your trip is determined by:
- Number of passengers traveling
- Aircraft range and speed
- Aircraft baggage capacity and weight limits
- Minimum runway length requirements for each type of Aircraft.
- Time en-route
- Price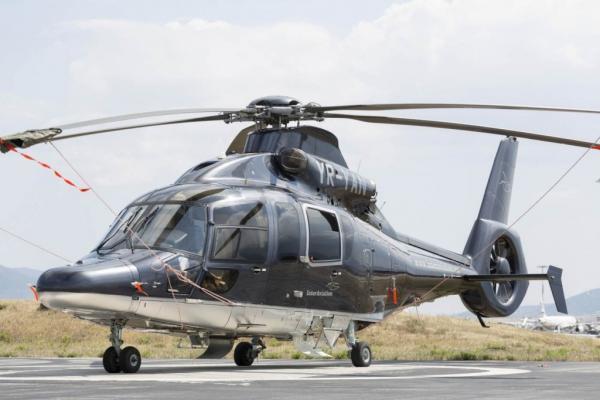 Limousine Rental
Travel in Style, comfort and luxury! Whether a simple transfer or a multi-day hire, our limousine service is perfect for both leisure and business travelers.
Not only is limousine rental the most luxurious way to travel to your destination, but it is often the best option for getting you to and from where you need to be swiftly and surely. Our reliable limo service is perfect for tight-scheduling situations, especially for our business clients, when public transport and parking problems present obstacles and waste your valuable time.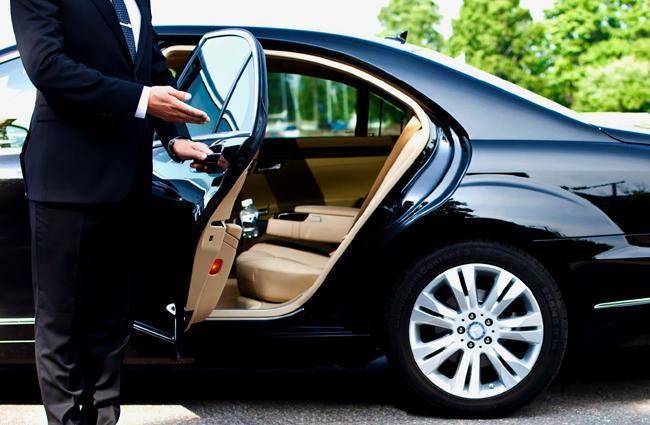 Airport Transfers
Allow our experienced chauffeurs to transfer you safely and on time from the airport to your intended destination, ensuring that you arrive prepared and relaxed, ready for the events of the day ahead.
 
Driver Recognition
All of our drivers will be holding a signboard with your name and your company visible. If you prefer not to have your name shown, please advise us and we will display our company sign instead.
Private Plane
Pick-up on the tarmac at the designated parking area for the arriving plane.
The following information is mandatory:
The number of the plane.

The name of the ground handling agent
Business Appointments
We are committed to providing excellent service to our business clients, who expect reliable, on-time, convenient transportation to get them to where they want to be and when they need to be there. For as long as your appointment lasts, our chauffeur will be at your disposal.

Athens By Night
Would you like to go to the opera or to the theater? Planning on a special dinner out, or a visit to a nightclub?
We can take you there, and will provide you with the highest quality of service. Our limousine and professional driver will be at your personal service from the moment your night begins, and will be waiting for you until your evening ends. Forget the problems of parking and traffic, and let us take care of that for you!

The Most Special Day of Your Life
When it comes to the most important day of your life, only the very best will do.
We will provide the elegance and style that your Wedding Day deserves, ensuring that it is truly a memorable event.



V.I.P Protection
The need for effective and personalized protection is often needed by our high-profile clients. Whether entertainers, politicians, designers, artists, or royalty, there are times when a security entourage is required. Our professional security service will escort you to your destinations in comfort and safety, no matter the length of your visit.
Chartering a boat and sail or cruise the Greek Islands. Travel into the vividness of their colors by choosing a reliable and experienced consultant from our team.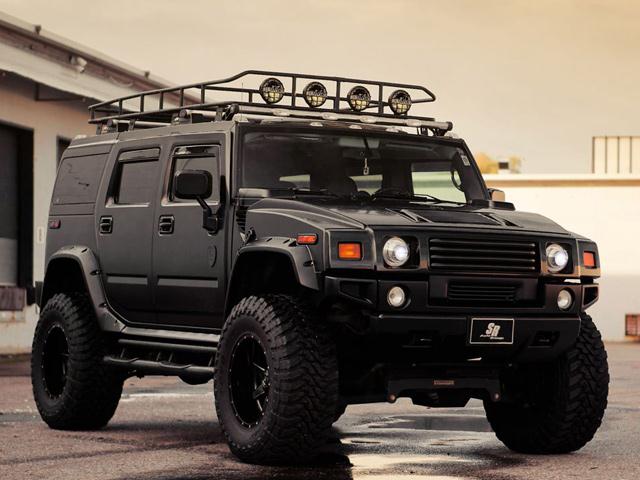 Whether sailing or motor cruising, exploring the Greek Islands with your own craft is the ultimate experience for lovers of the sea!
Your yacht is your floating hotel, and you get to choose your ports of call Our tailor-made yachting holidays allow you to craft a spectacular itinerary, with your choice of island destination. Whether sailing the Ionian Sea, with Corfu as your backdrop, or sailing around the magical Cycladic islands with Mykonos and Santorini at your doorstep, or to the islands of the Dodecanese, with Rhodes in the spotlight, this will be the experience of a lifetime.
Sailing Yachts offer a more relaxed and serene atmosphere, without any compromise in comfort and performance. Motor Yachts cruise to your destination in style and comfort. Motor yachts combine speed and luxury with a modern sophisticated design.
Motor Sailers, combining wind and sail with the power of a motor, blend the traditional and the modern by achieving a balance between the sophistication and speed of a motor yacht and the relaxed experience of a sailing yacht.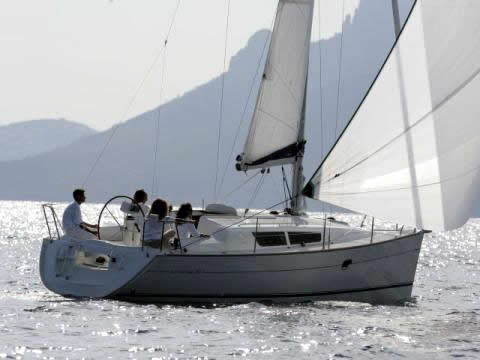 If you have any questions or comments, please don't hesitate to contact us at Windmills Travel, send us an email info@windmills-travel.com or phone +30 22890-23877 land line.
Our experienced staff are professional, courteous, fast, multilingual and efficient; and we are here to serve all of  your travel needs here in Greece or abroad