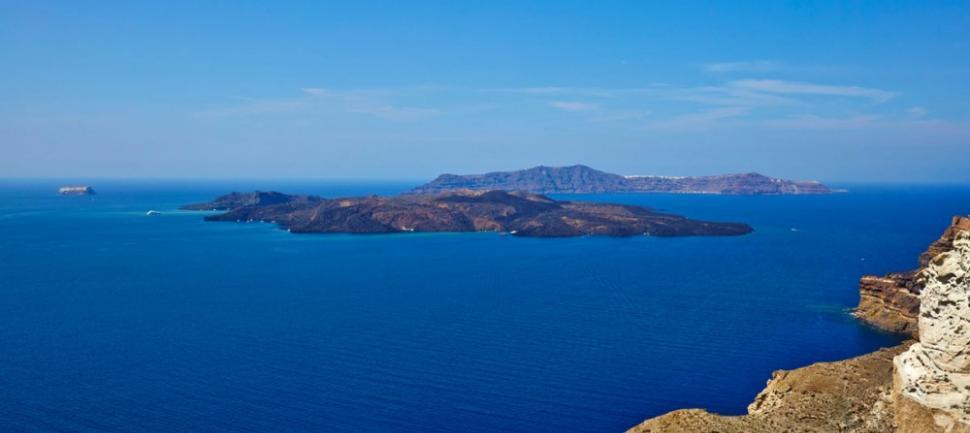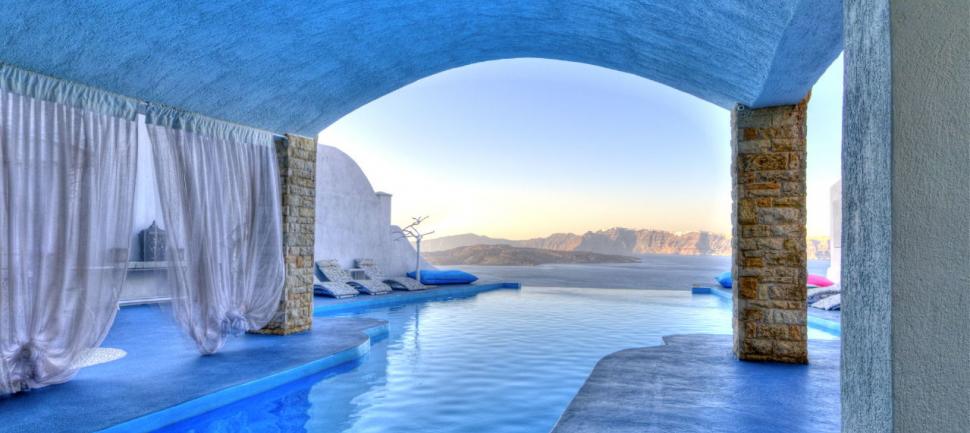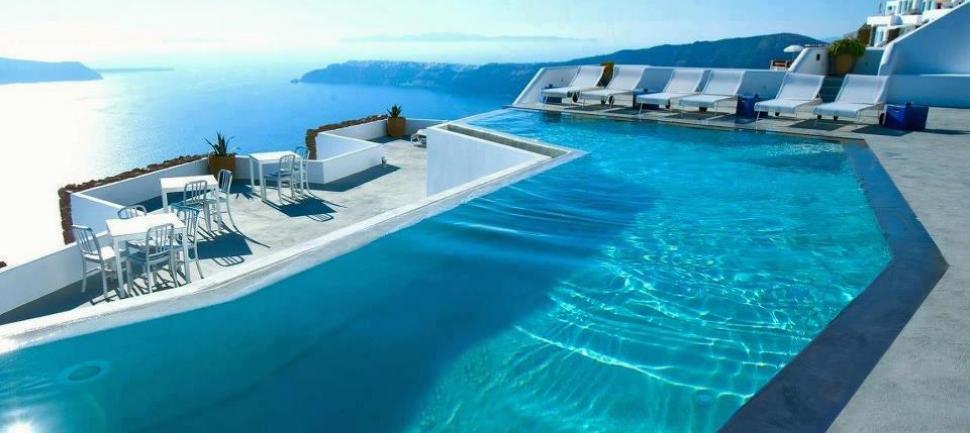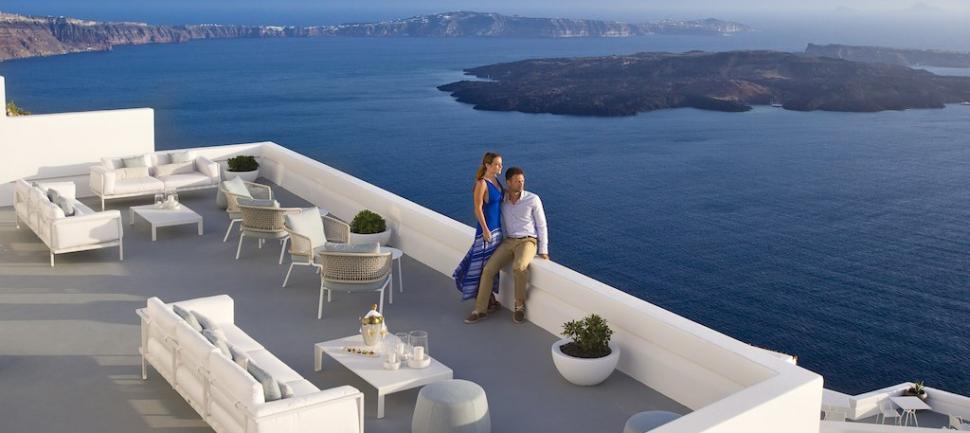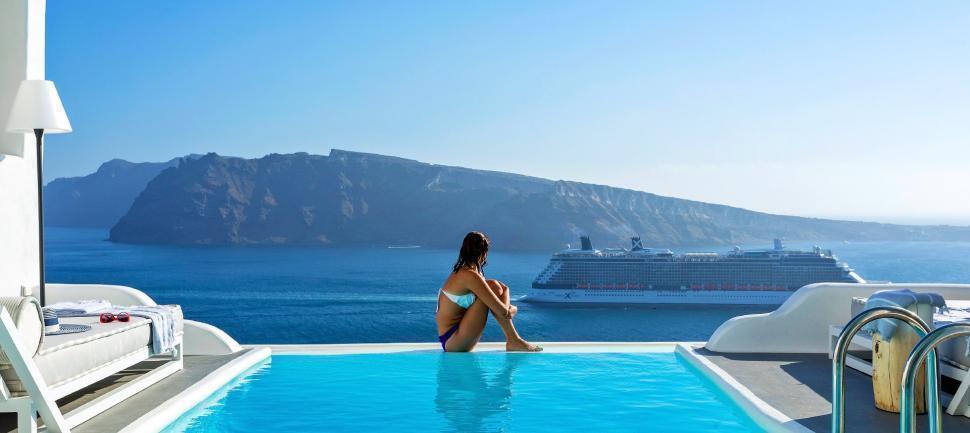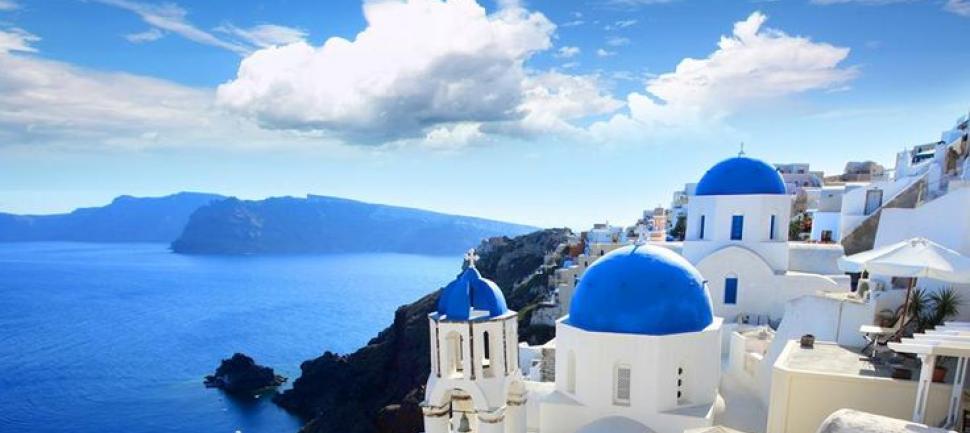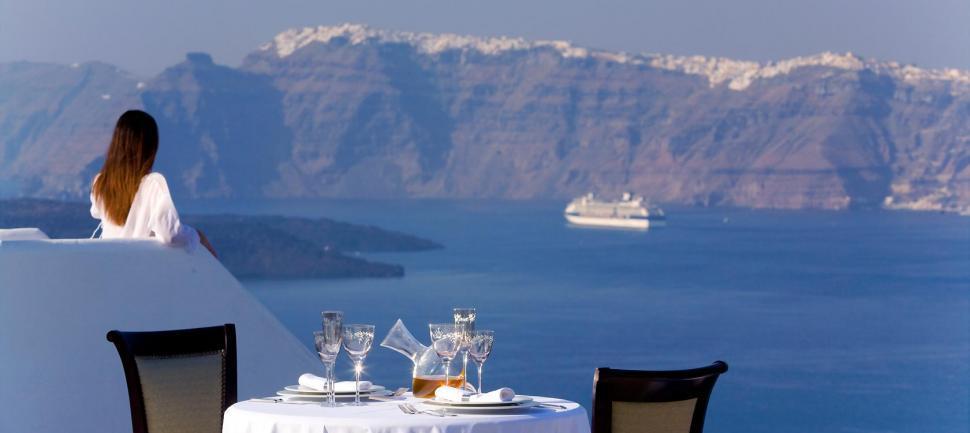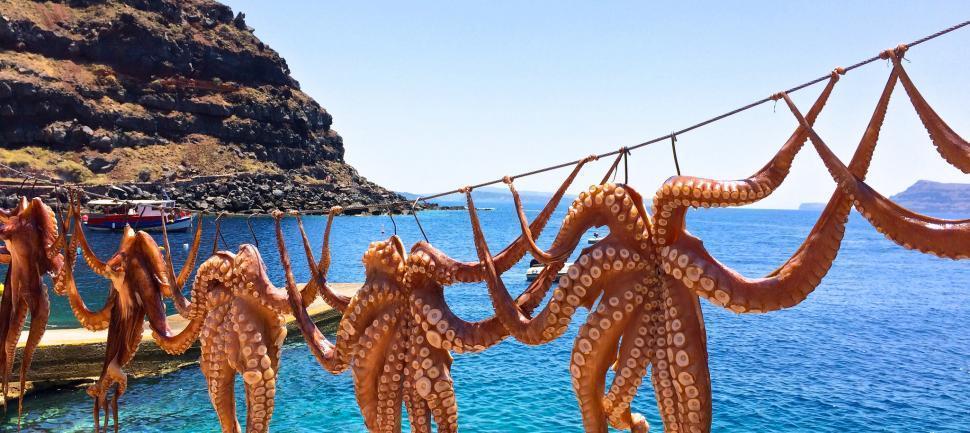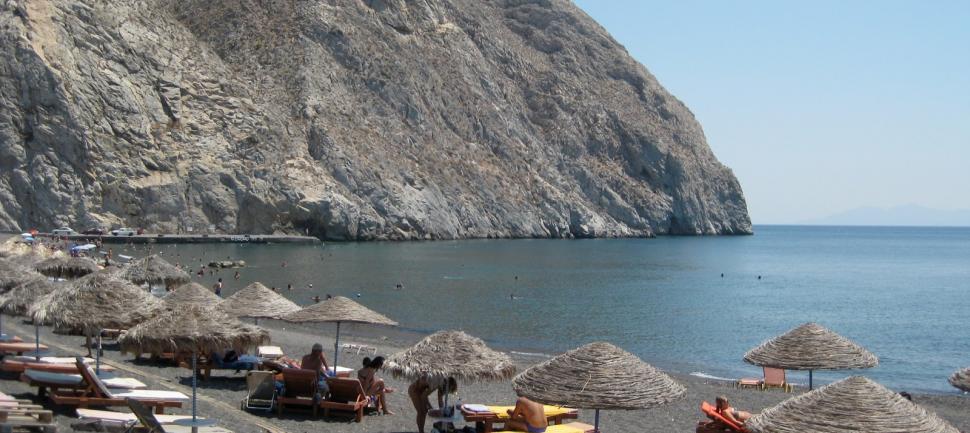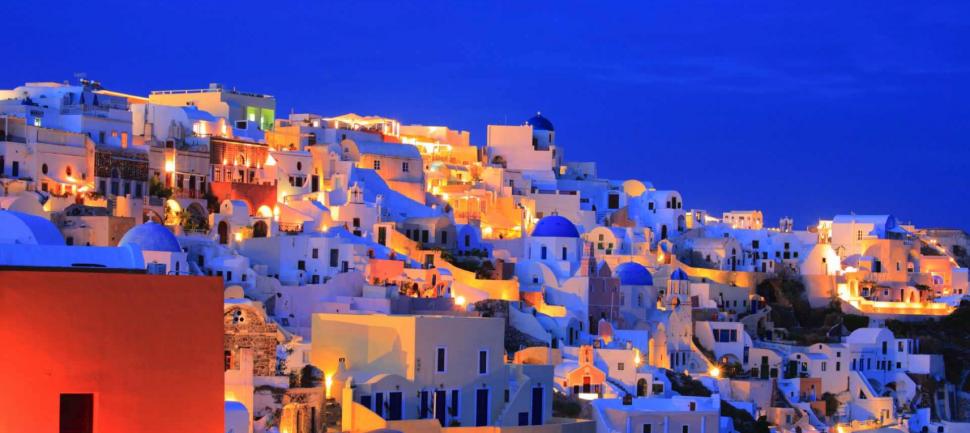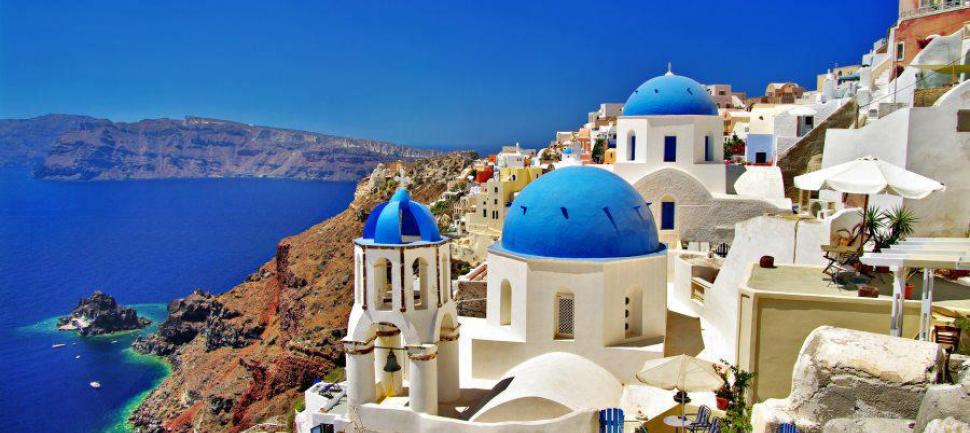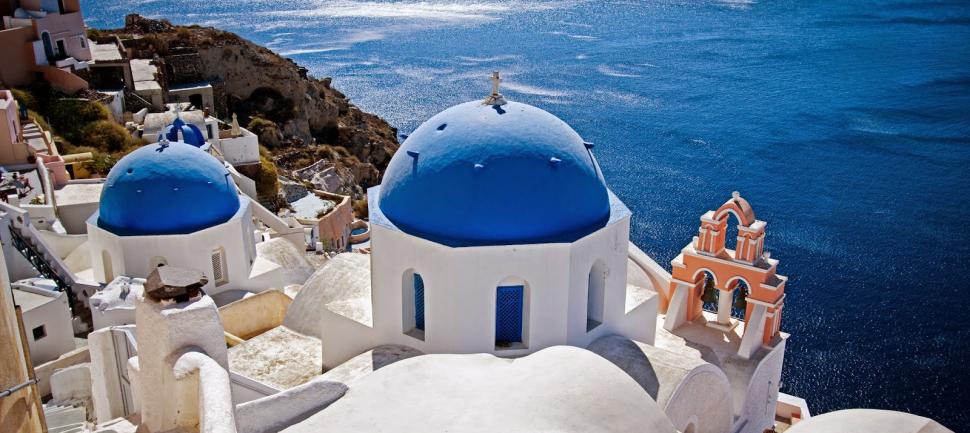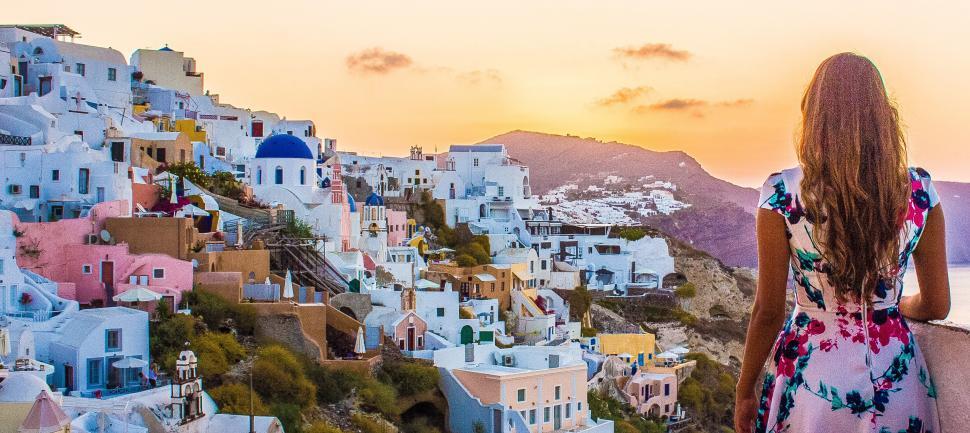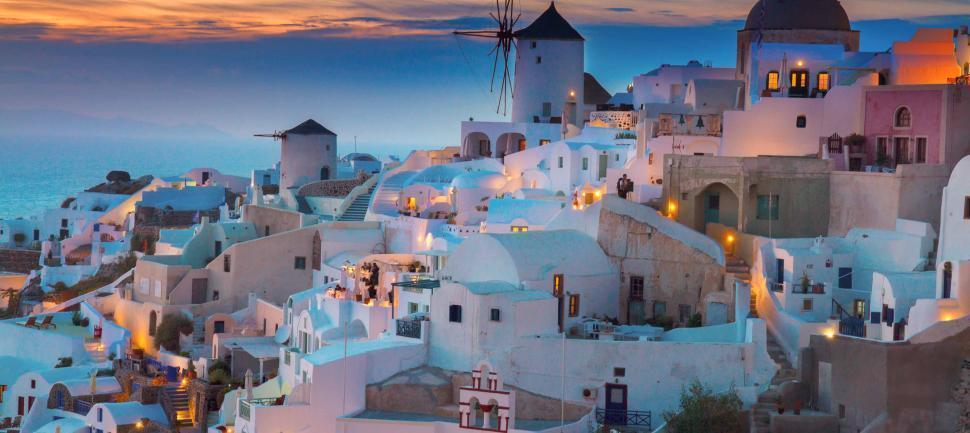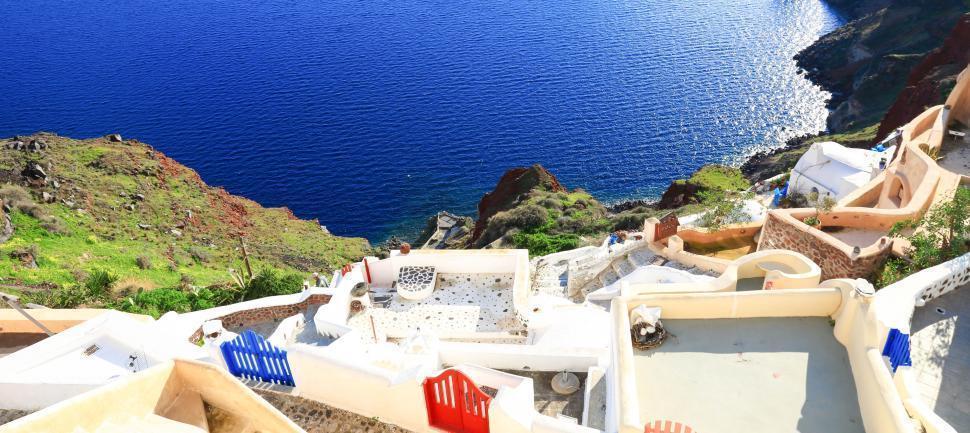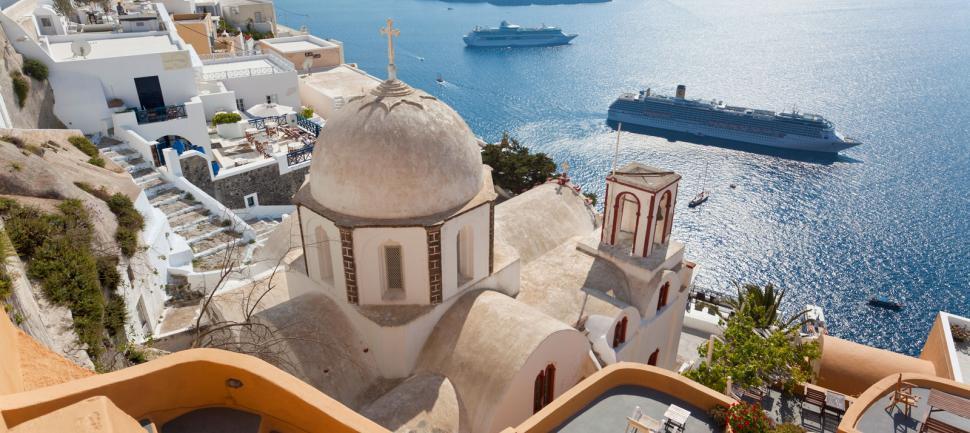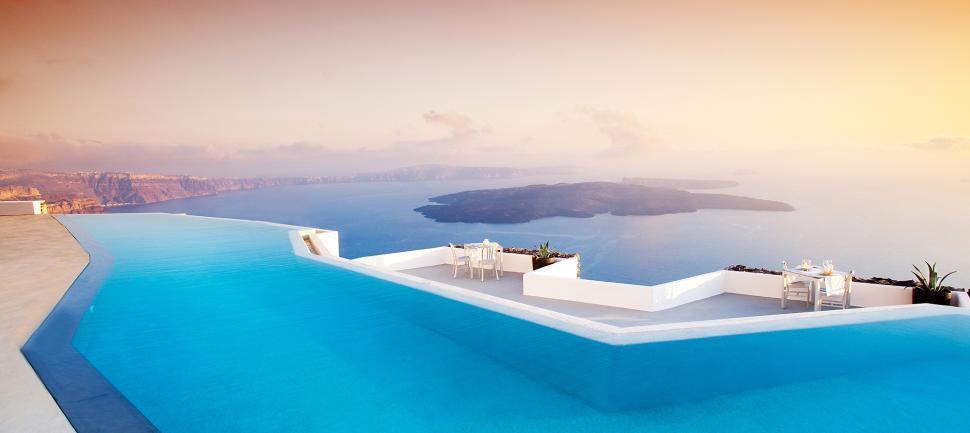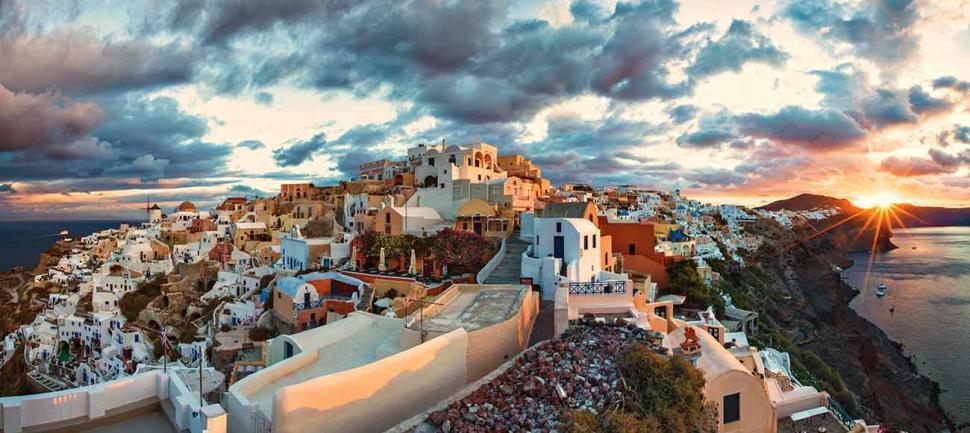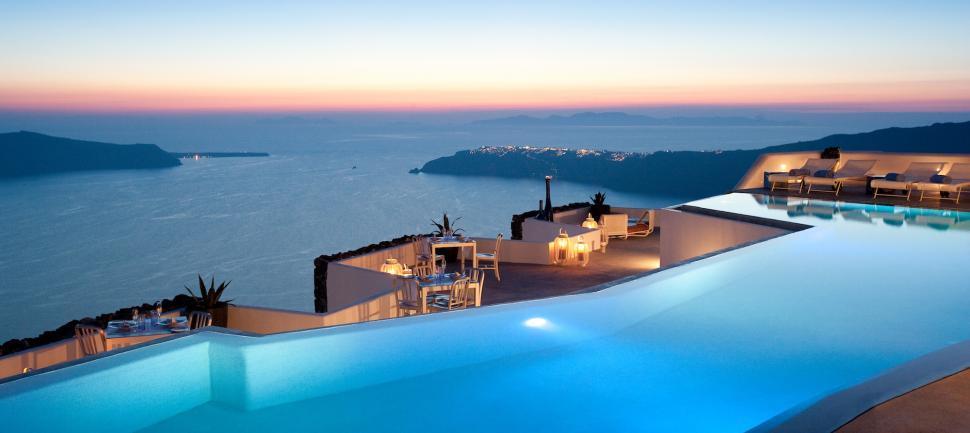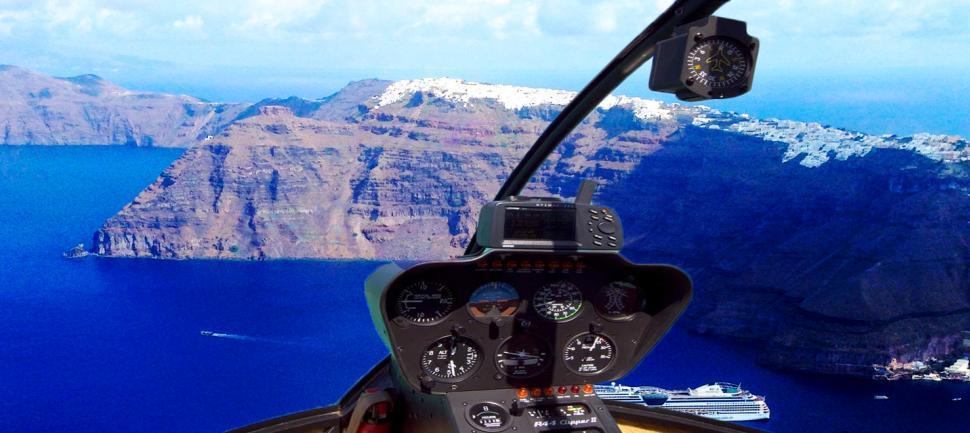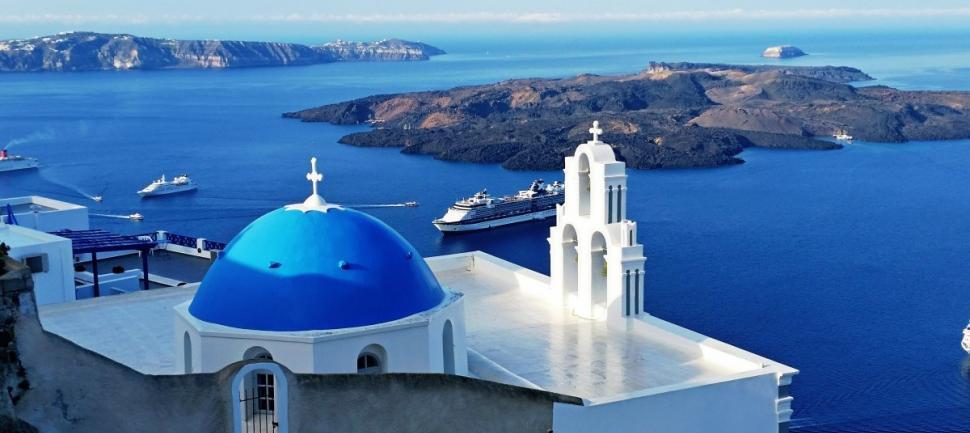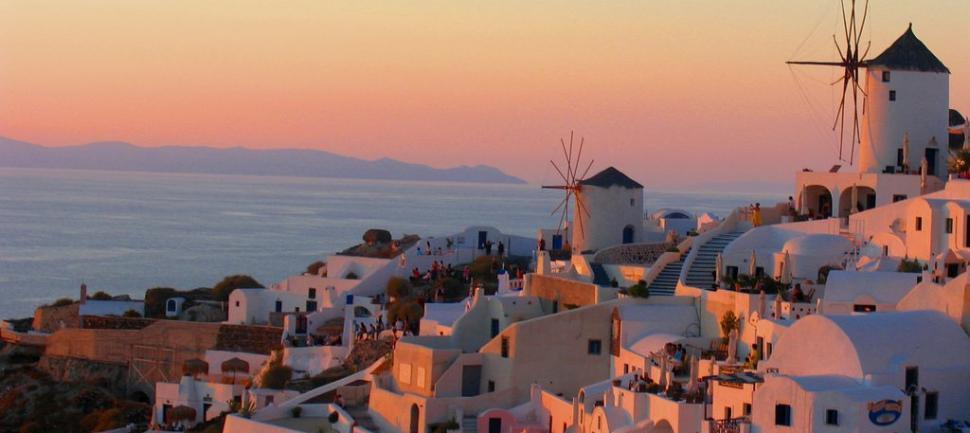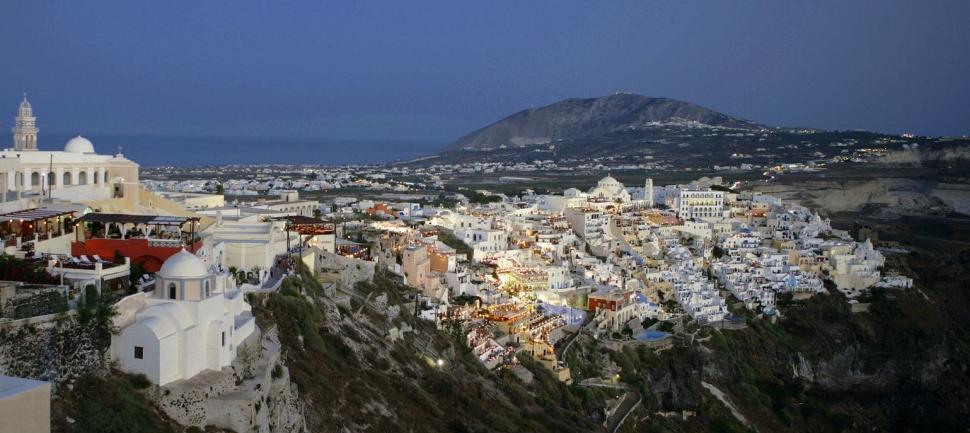 Santorini
Welcome to Santorini, a uniquely impressive volcanic island offering breathtaking views of the Caldera, the most magnificent Aegean sunsets, houses built atop one another along the cliffs and fascinating cave houses.
Visit the villages of Fira, Oia, and Imerovigli, all facing the volcanic islands of Mikri and Megali Kammeni, the sunset and the sea.
Visit the wineries, walk the footpath of Ancient Thira, don't miss the prehistoric city of Akrotiri with its wall frescos, a still active archaeological dig that was once buried under tons of volcanic ash, and then visit the Archaeological museum (near the cable car).
Though appearing quite small on the map, Santorini offers so much for its size ... unique natural volcanic scenery, a long and rich history, an ancient and splendid Greek culture, marvelous food and Santorini wine, an ideal Mediterranean climate, friendly people who offer true Greek hospitality ... all guaranteed to bring you back many times throughout the years to come.
This is the island of romance, with its white, red and black sand beaches and special cruises to see the sunset from yet another perspective, it is a coveted destination for honeymoon couples, lovers and artists, with its precipitous heights, placing those who visit between God and their forever changed future lives.